The history of Cergil Industry begins in Pavia in 1938 when two entrepreneurs from Pavia founded a company that specializes in manufacturing solutions to produce threads for industry. Since then Cergil has grown exponentially expanding its field of action to the world market.
Today Cergil is a leading company in the field of threading production, with a constant attention to the evolution of technology to offer innovative and technically competitive products on the market.
Here are some significant dates in our history: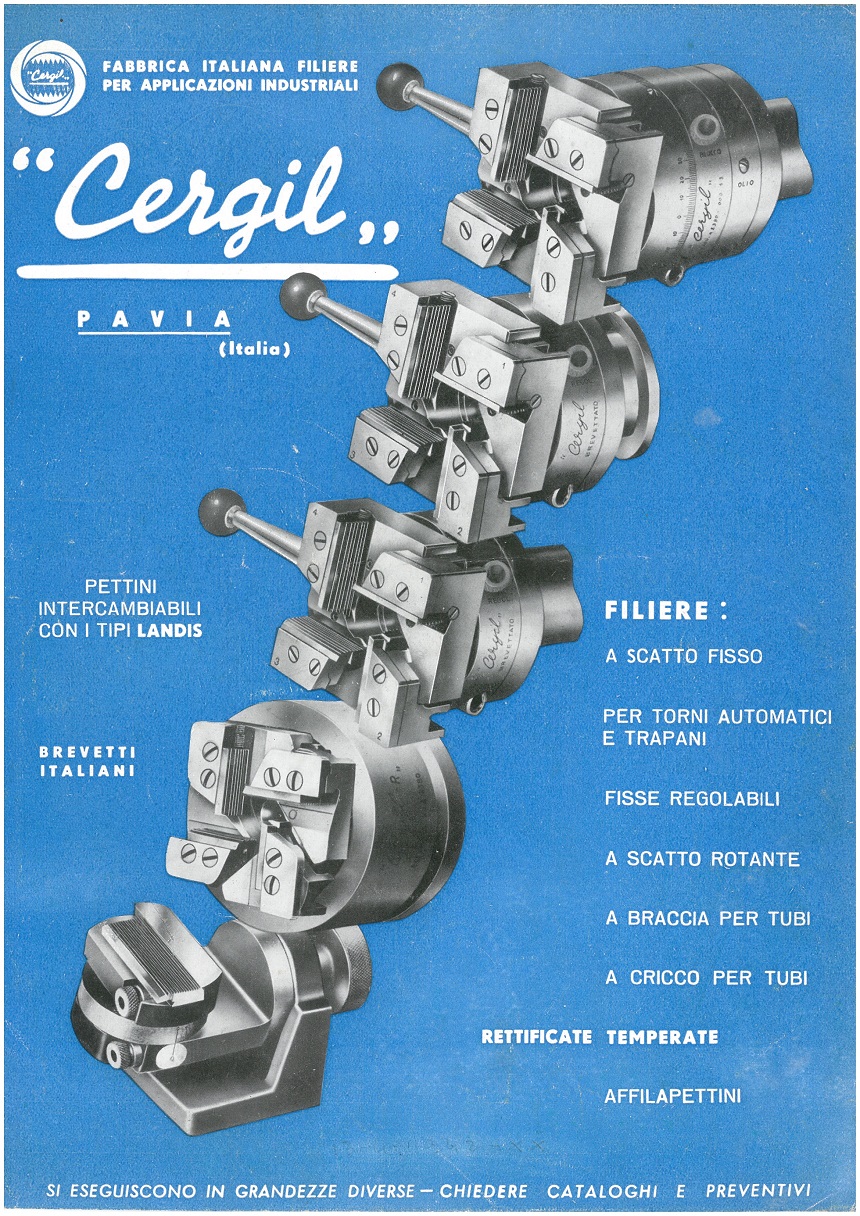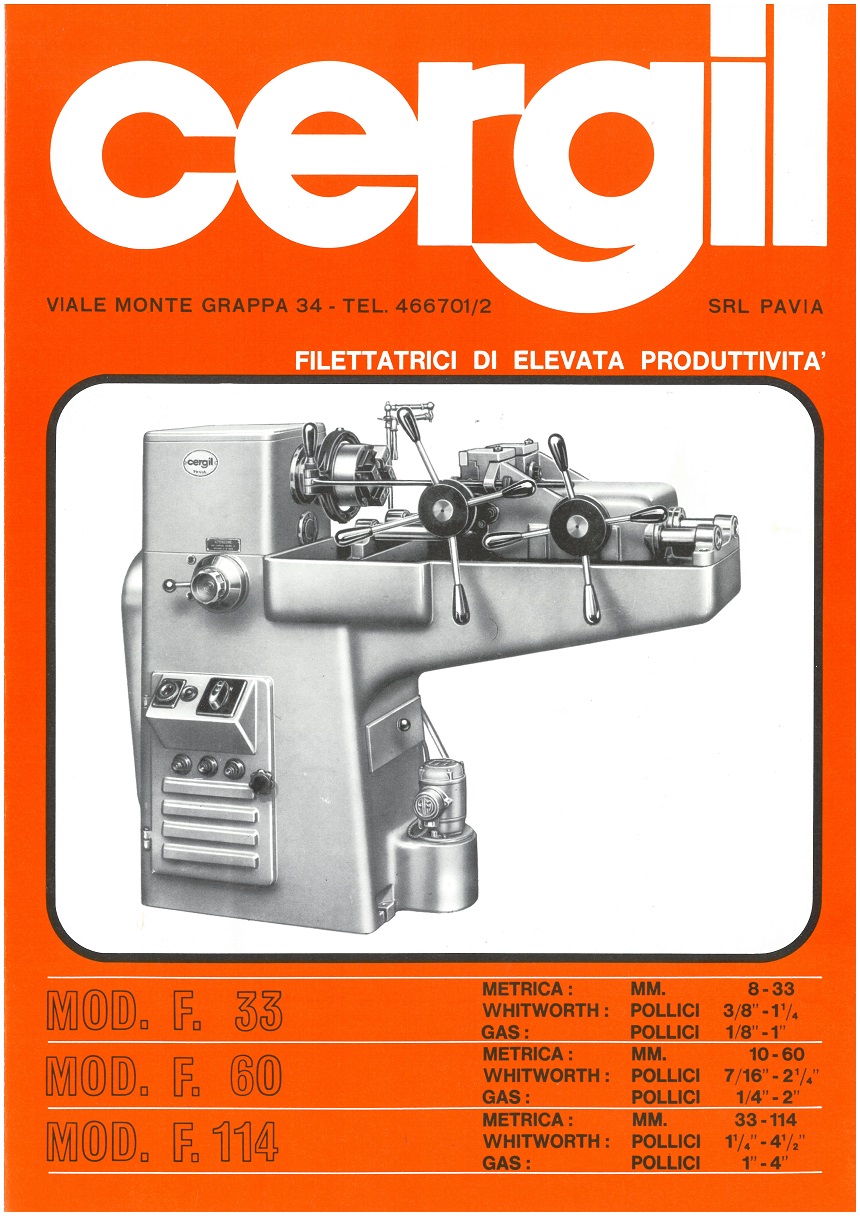 1938: Cergil Industry is born. Two entrepreneurs from Pavia founded CERGIL Srl – Italian factory for industrial applications, which began its activity in the sector of fixed threading heads only. The patent for automatic opening dies is filed.
1946: Cergil after the war. At the end of the Second World War (during which Cergil's activity is arrested and its establishment is used as a bullets warehouse), the company is taken over entirely by an industrialist from Pavia, Pietro Colombo, and also extends its production field to threading machines.
1950s: Cergil's growth. Cergil's business grows exponentially, expanding its market horizons to Europe and the entire world. Cergil participates in the main European fairs and events by exhibiting its threading machines and heads.
THE ADVANTAGES OF OUR THREADING MACHINES
Easy loading and unloading of the pieces to be produced
Important productivity thanks to the use of threading heads equipped with different tools
We can produce machines that thread large pieces: the length of the piece to be threaded is no longer a problem!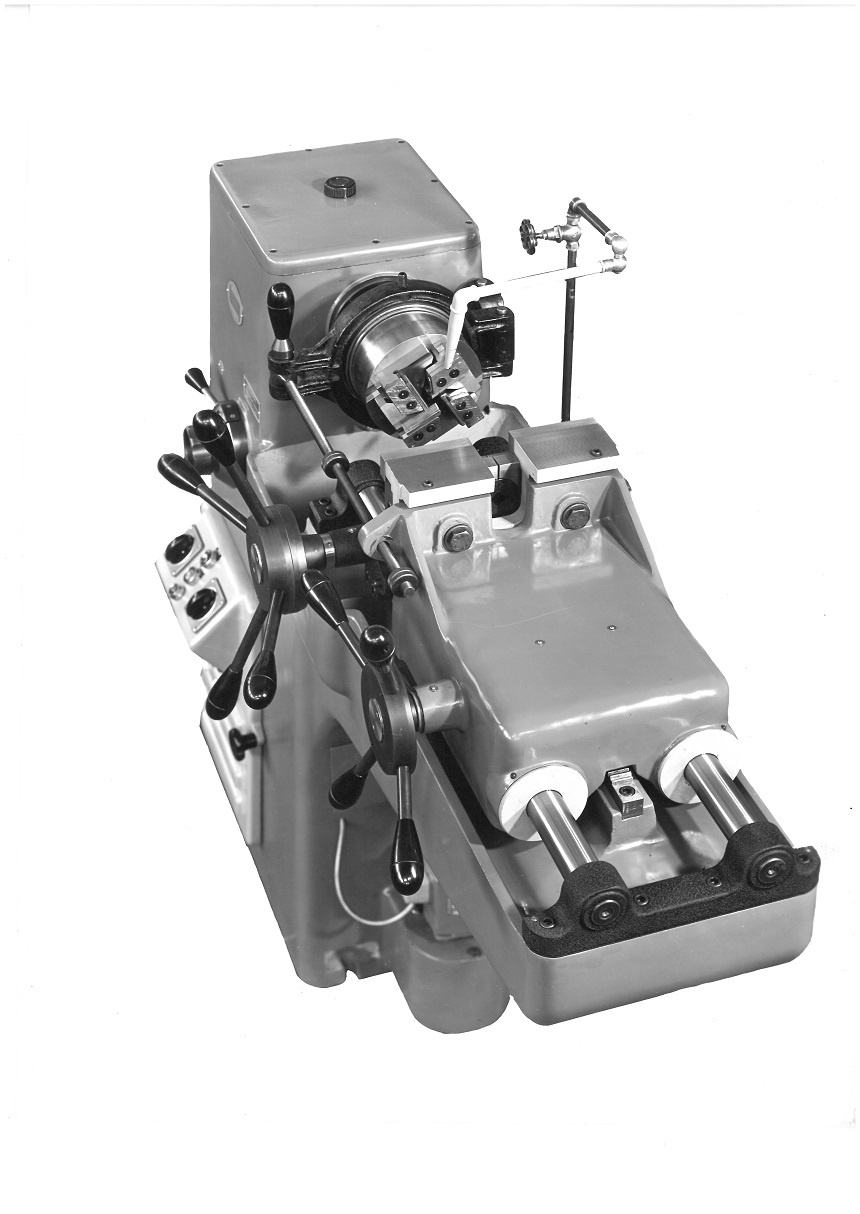 1976: Production evolves. From the production of fixed threading heads, Cergil evolves to the production of automatic rotating dies, making it the only European company specialized in the production of this type of threading head.
2013: The international turning point. Cergil is bought by a French group, becoming part of an international business reality, a leader in the production of threads on reinforcing bars for reinforced concrete.
2016: Blades APL: Cergil's new patent. A patent is filed for new cutting tools (APL blades) that allow the bars to be turned automatically on traditional machines without a lead screw.