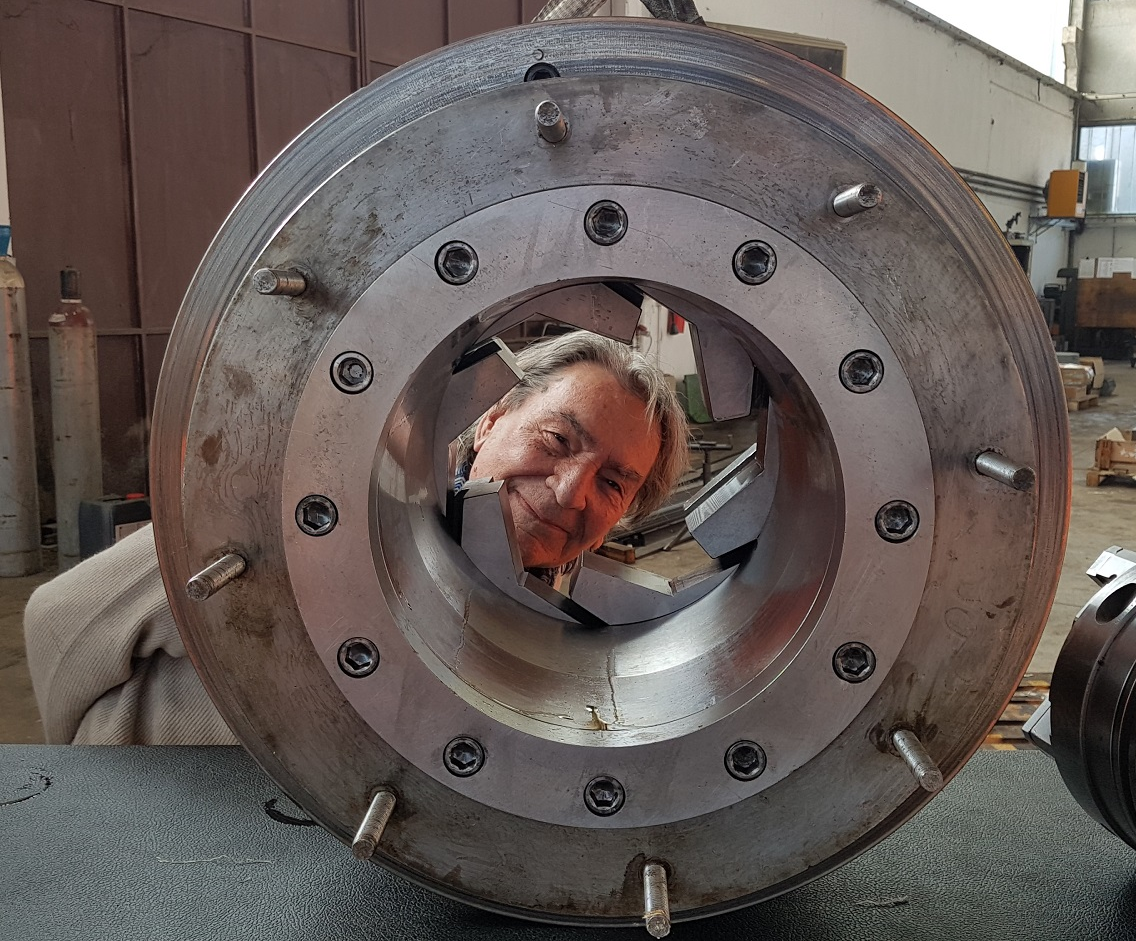 Welcome to Cergil Industry
Cergil Industry was born at the end of the 30s of the last century and today boasts over 80 years of activity in the design and construction of Plants and Machines for Threading, Peeling, Chamfering and Rolling.
The quality of the original product created in the 30s has enabled, over time, to create technological solutions that are still today of great interest to the world market.
The Company is skilled in the production of machines and plants for threading pieces that cannot be rotated because of their dimensions or shape.
ARE YOU INTERESTED IN OUR PRODUCTS?
THE ADVANTAGES OF OUR THREADING MACHINES
Easy loading and unloading of the pieces to be produced
Important productivity thanks to the use of threading heads equipped with different tools
We can produce machines that thread large pieces: the length of the piece to be threaded is no longer a problem!
OUR MODUS OPERANDI
CUSTOMER REQUIREMENTS ANALYSIS
In response to a new request from the customer, the first step is to collect as much technical information as possible through questionnaires, drawings, photos, videos, samples and anything else needed to clearly define the production needs of the customer himself.
DESIGN
Once the customer's needs have been defined, the best technical solution to be proposed is identified, which can be a standard machine, or a customized product to be created specifically according to the required needs. In this second case, we proceed to the preliminary design of the machine. The proposal is then presented to the customer.
FORMULATION OF THE OFFER
Whether it is a standard machine or a non-standard machine, we proceed with the formulation of the offer, including all the tools, accessories and consumables that are essential for a correct use of the product. In the case of a non-standard machine, the offer can also include the costs of the final design.
PRODUCTION
Upon acceptance of the offer and confirmation of the order, we proceed with any final design (where necessary and agreed) and then with the construction of the machine (assembly of mechanical components, installation of the systems, assembly of tools). The acceptance tests are carried out at our factory.