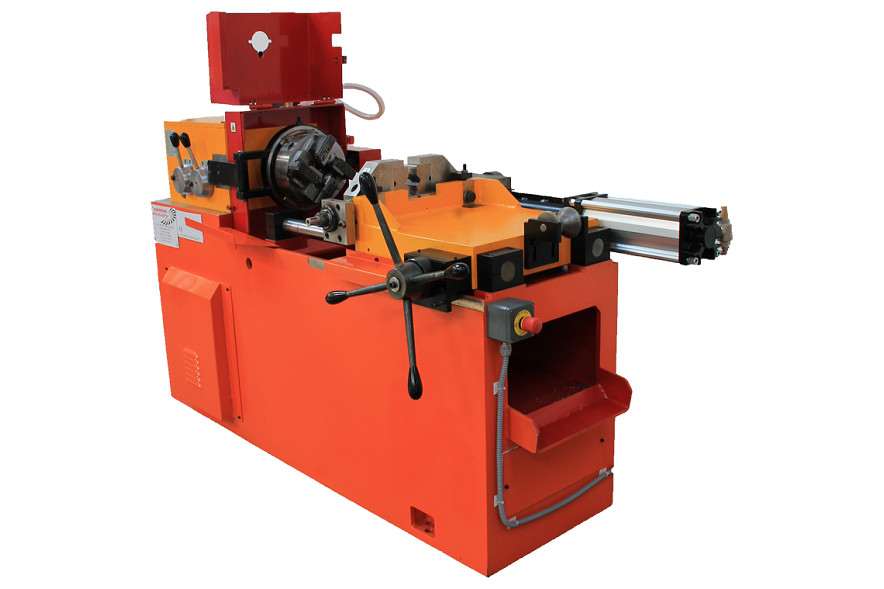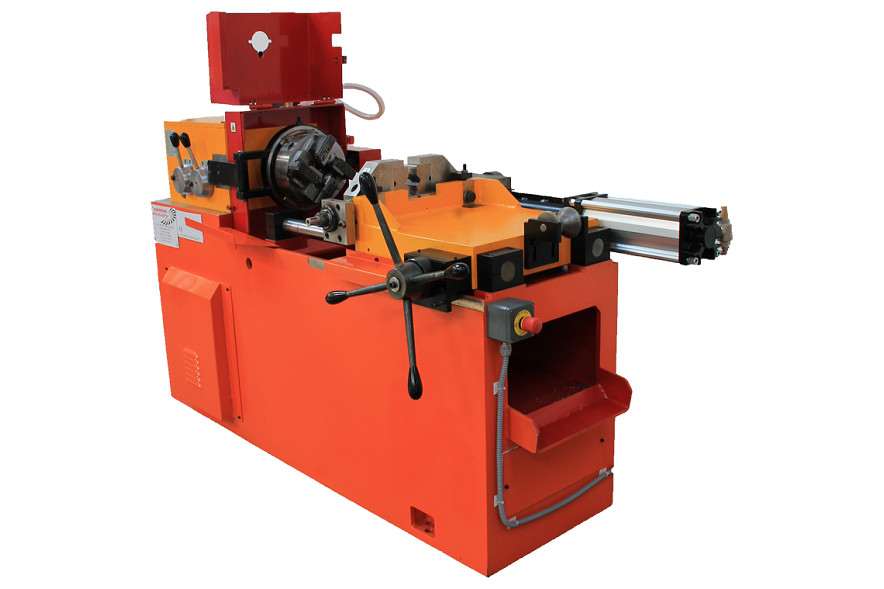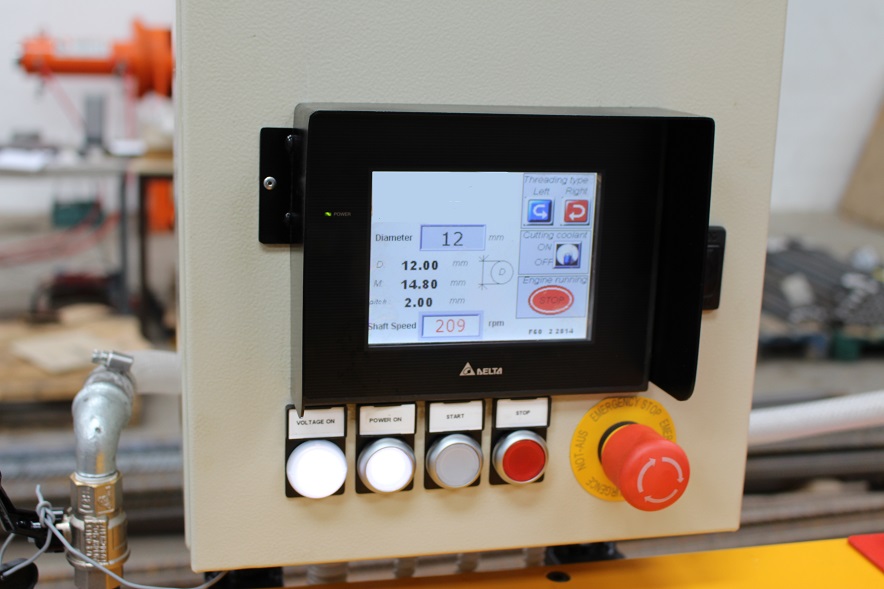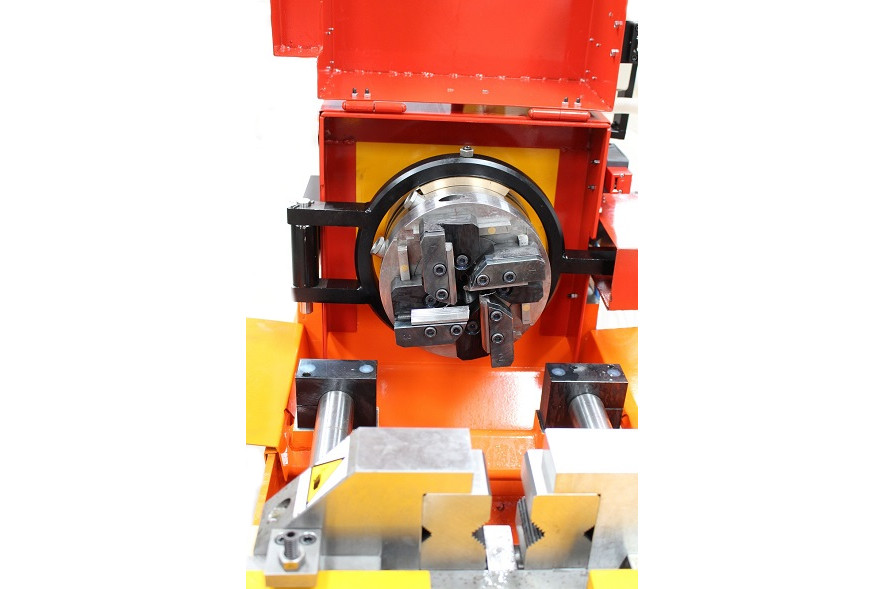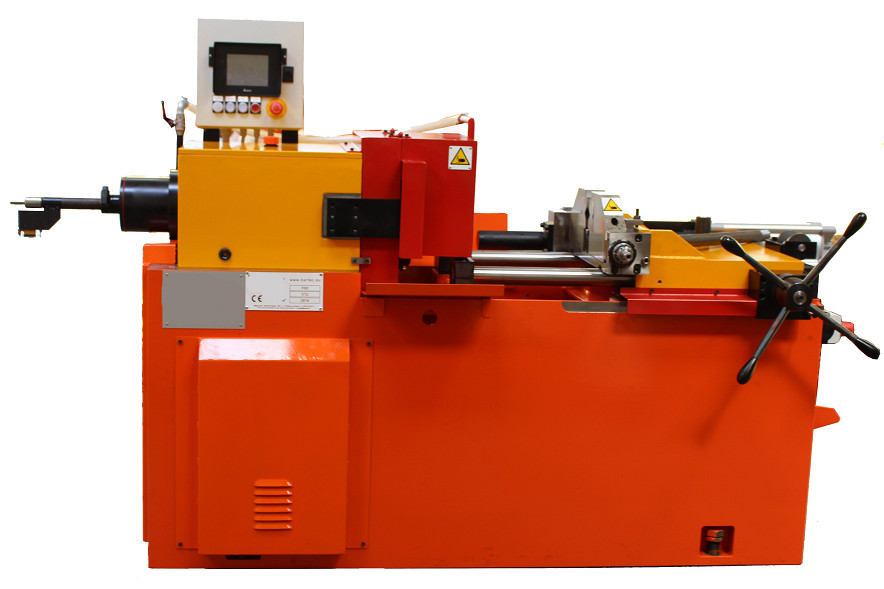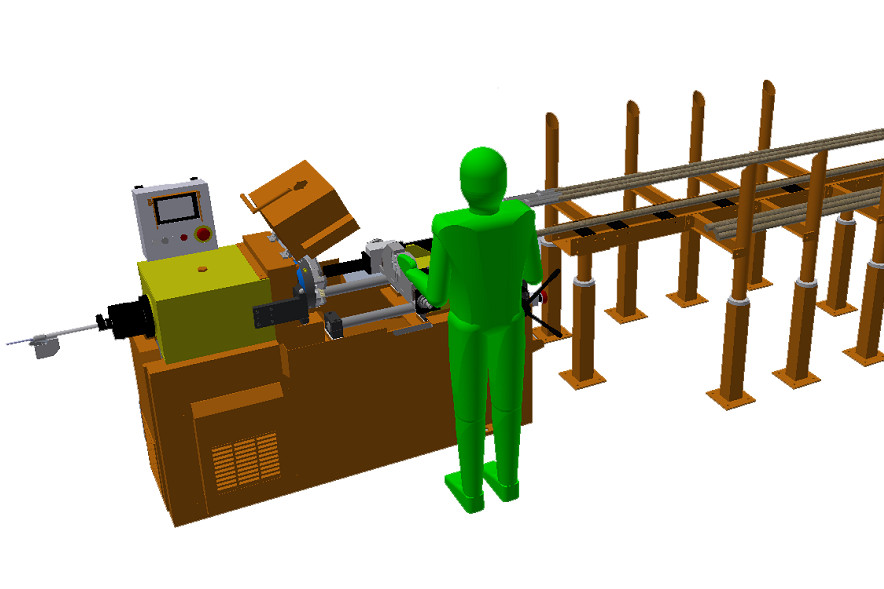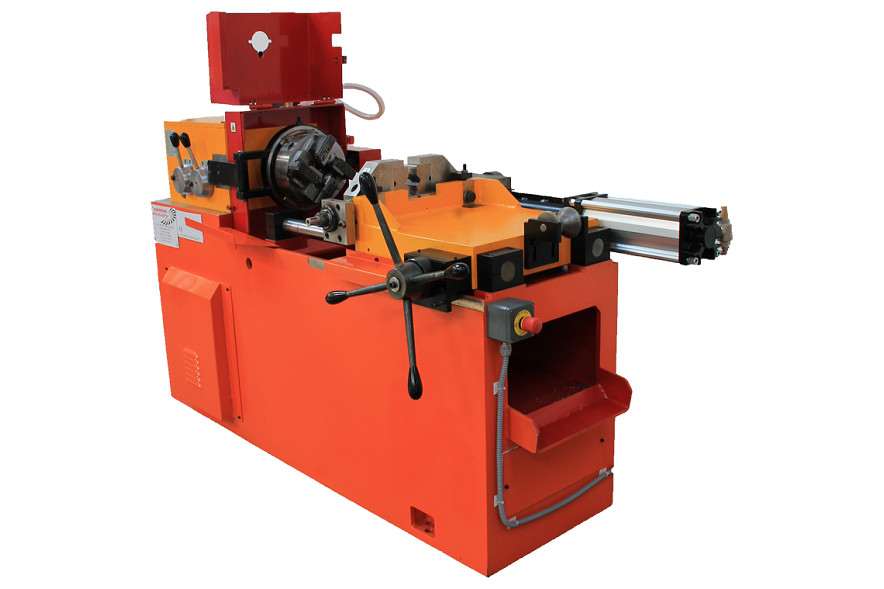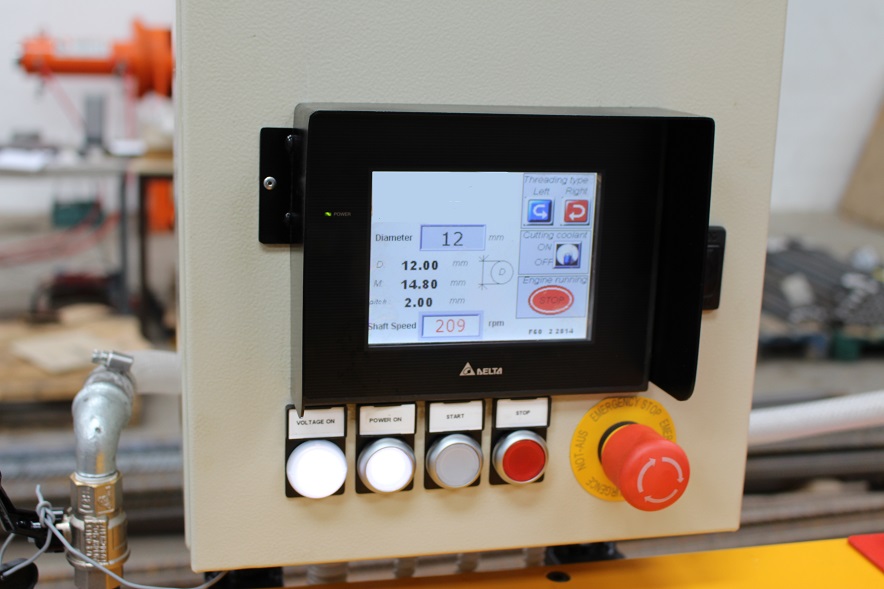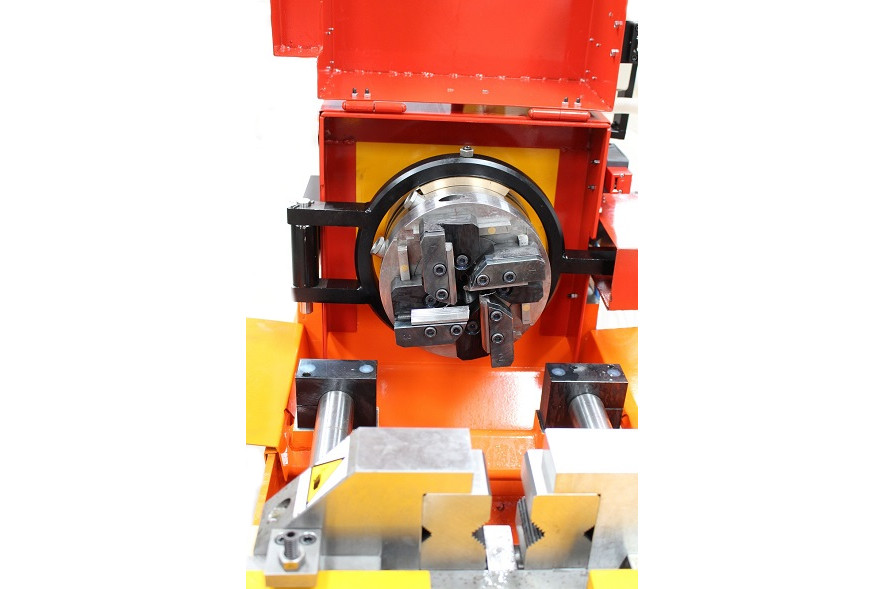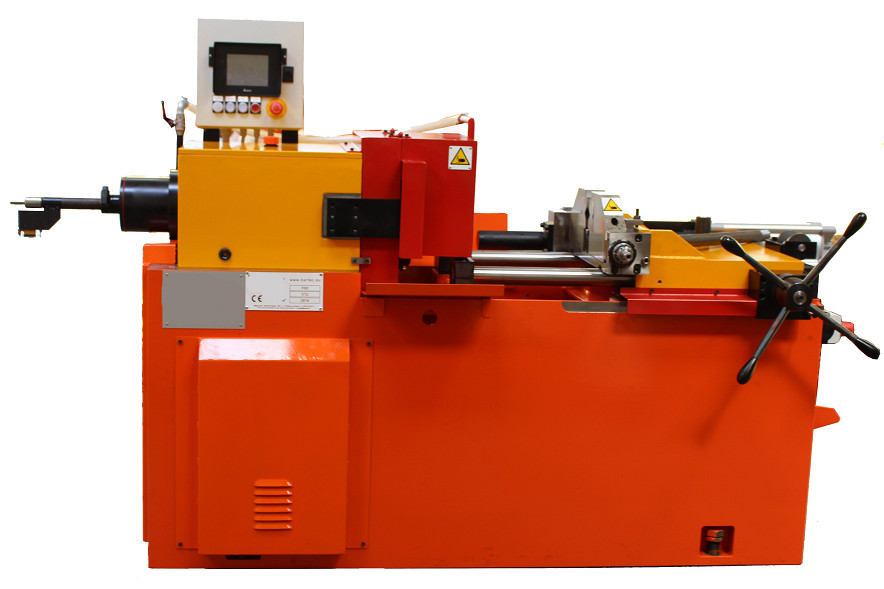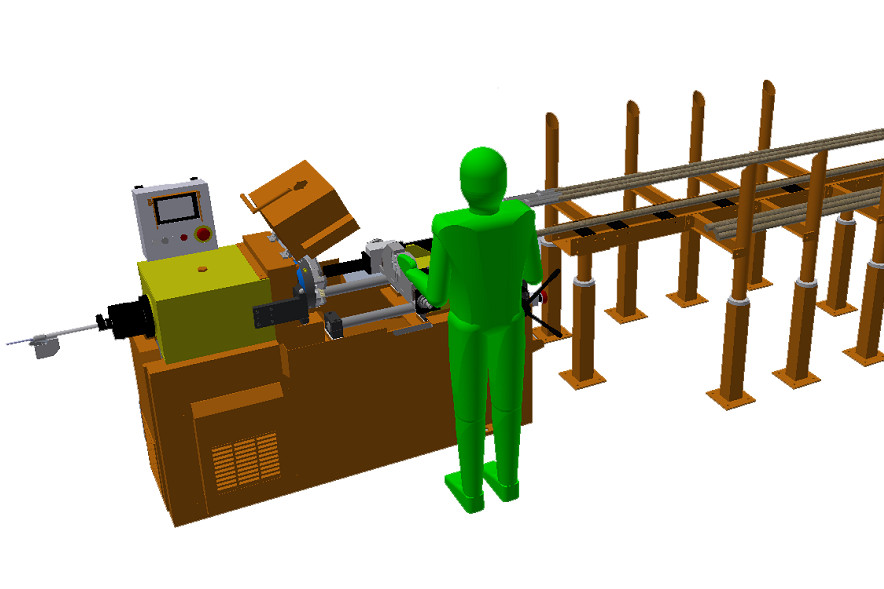 Main Features
Engine power: 7,5 kW.
Torque Motor: 80 Nm.
Torque on the spidle: 1030 Nm.
Diam. of the closing clamps: form Ø8 to Ø60.
Threading Machines F60 description
It's a semi-automatic traditional machine, designed for cutting threading with a head with automatic opening at the end of the manufacturing.
It's a solid machine, designed and optimised for intensive productions with very low production costs.
The pieces to be threaded are fix and the tools turns around the rebar; this enable to produce threading in total safety also on very long pieces, thanks to a powerful self-centering clamp too.
The mobile carriage is installed on ball bearings and is activated by a steering wheel. It guarantees a simple use and a considerable production comfort to the operator.
The opening and closing of the clamp and of the threading head are activated by a pneumatic cylinder; their control is connected to the threading length to produce.
The control of the threaded length is obtained by a pneumatic stop inside the spindle.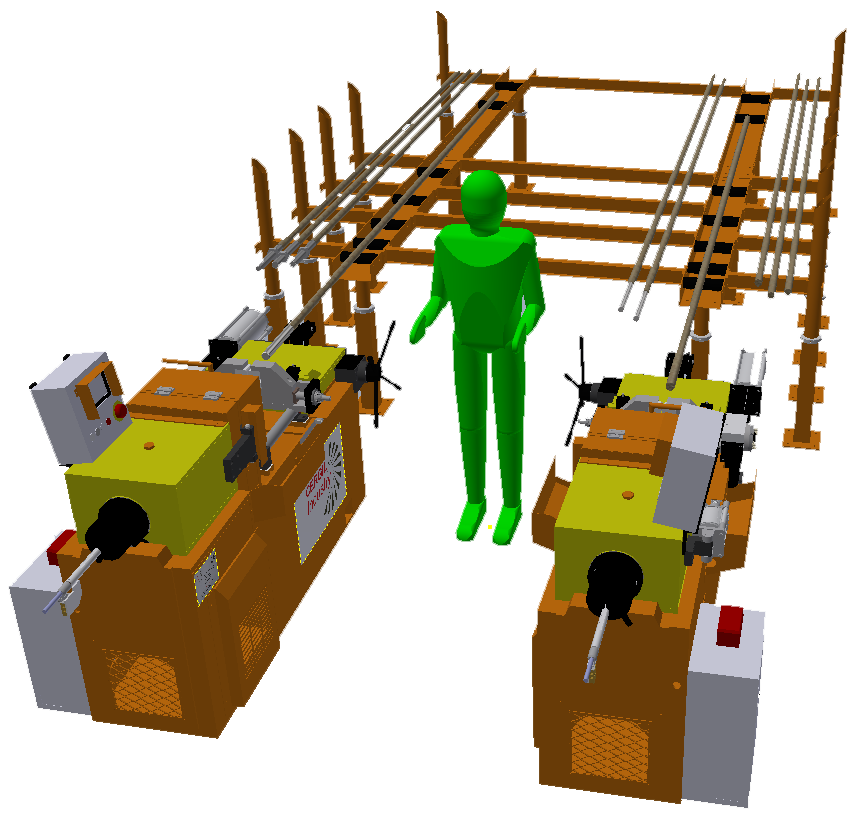 Operation Threading Machines F60
Self-centering and pneumatic clamping – maximum clamping force of 2 tons. Opening and closing of the clamp. Related to the position of the cart. 2 sets of V-shape clamping jaws. Maximum opening stroke of 24 mm.

Adjusting the thread length by a pneumatic abutment – internal to the spindle.

5.6'' control screen to set up the spindle speed according to the cutting parameters, diameter and thread pitch.

Easy mounting and set up of the chasers.

Working position on the right or left of the machine (to be defined upon order).

Resharpenable chasers.

Automatic watering.

Motor 7 KW and 6 poles.
Strenghts of Threading Machines F60
ARE YOU INTERESTED IN OUR PRODUCTS?